PM Modi shares image of first tricolour unfurled by Nehru, makes this request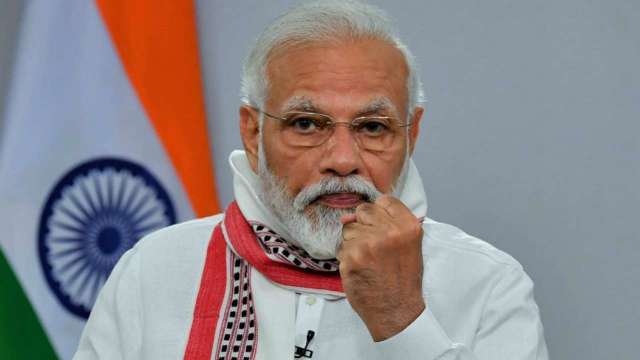 To support the "Har Ghar Tiranga" initiative and mark India's 75th anniversary of independence, Prime Minister Narendra Modi invited Indians to raise or display the tricolour at their homes between August 13 and 15.
The prime minister claims that the endeavour to display tricolour at every residence in honour of "Azadi Ka Amrit Mahotsav" will "deepen our relationship with the national flag."
The formal correspondence that resulted in the tricolour being chosen as the country's flag was one of the fascinating historical facts that PM Modi shared. He also posted a picture of Jawaharlal Nehru, the first prime minister of India, hoisting the country's flag.
"Today, July 22, holds a special place in our nation's history. On this day in 1947, our nation adopted its flag. He claimed he presented some intriguing historical material, including details about the organisation that created our tricolour and the first tricolour that Pandit Nehru raised.
The Bharatiya Janata Party (BJP), which is in power, has instructed its members to sing the national song "Vande Mataram" and the devotional hymn "Raghupati Raghav Raja Ram" during the morning processions to support its "Har Ghar Tiranga" campaign.
The government's Har Ghar Tiranga campaign, according to Himachal Pradesh's chief minister Jairam Thakur, strives to instil a sense of patriotism in every citizen of the country.
Thakur was reported by ANI as stating, "The Central Government has introduced an outstanding scheme 'Har Ghar Tiranga' in which every resident of the country should exhibit the tricolour in his home." This is to foster patriotism among all of the nation's citizens.
Many of us who were resisting colonialism dreamed of hoisting a flag for a free India. Today, we honour their outstanding bravery and labour. We reiterate our commitment to helping them realise their objectives and build India of their dreams.